Chris Forster For Farmington And Unionville's 21st District
REPRESENTING FARMINGTON'S FUTURE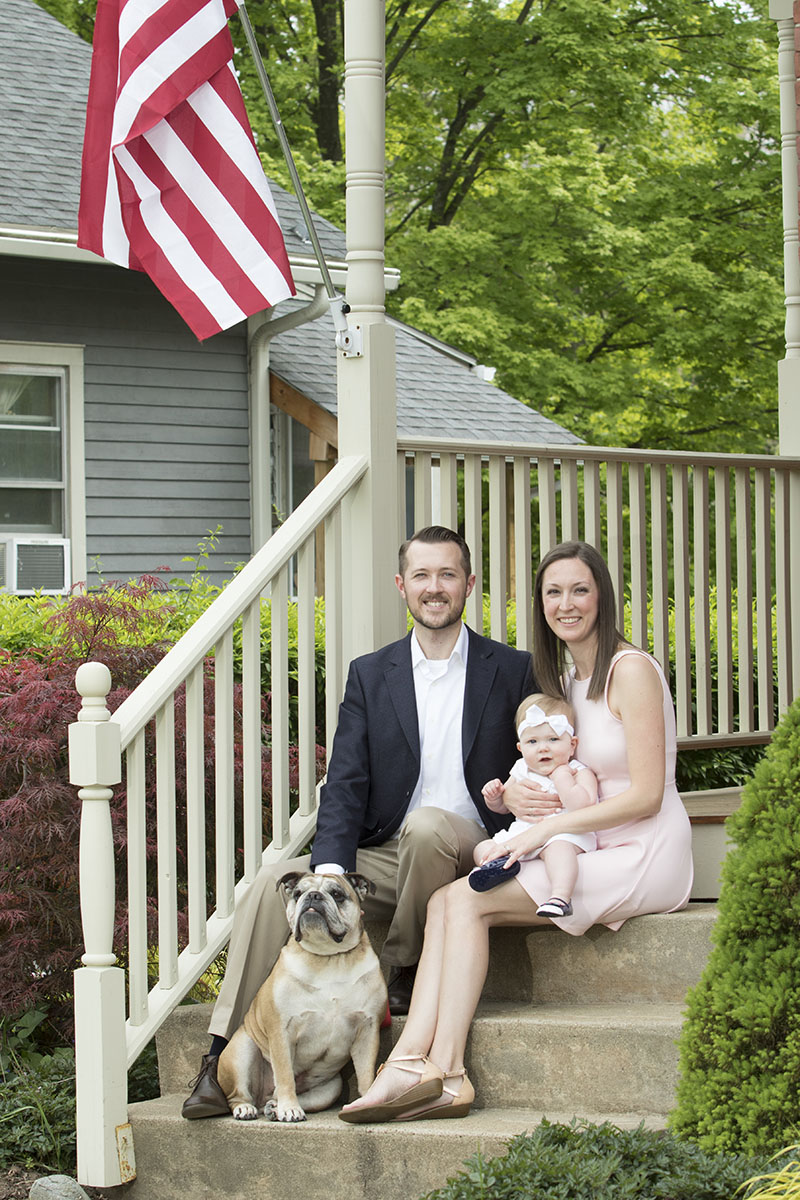 Chris and his wife, Dr. Jessica Forster, live in Unionville with their daughter Delilah. Both Chris and Jessica grew up in Danbury, CT where they met in middle school. They continued on to attend UConn where they began dating. Chris and Jessica then spent six years in Oklahoma in order for Jessica to follow her dream of becoming a Veterinarian. From there, they moved back to CT and settled in Unionville for its historic charm, high quality town services, nationally recognized school system and fiscally responsible government. Today Chris is the Controller for the Connecticut State Colleges and Universities (CSCU) Board of Regents (BOR) for Higher Education and Jessica, now a veterinarian, is practicing at Southington Veterinary Associates. Prior to his current role, Chris was the Director of Agency Business Services (ABS) for the State of Oklahoma, where he built a reputation for relentless pursuit of government efficiencies and sound fiscal management. He was responsible for the development of Oklahoma's shared financial services and its expansion to agencies, boards and commissions statewide. This initiative led to $2 million in annual savings. While working for the State of Oklahoma, Chris also served as Fiscal Director to Oklahoma's Chief Information Officer (CIO). In this role he helped implement statewide consolidation of IT services and infrastructure, which has resulted in $17 million in annual savings.
Chris received his Bachelor of Arts in Economics and Political Science, a Masters of Public Administration and a Graduate Certificate in Public Financial Management from the University of Connecticut. He holds the Certified Public Finance Officer (CPFO) designation from the Government Finance Officers Association (GFOA) and the Certified Government Financial Manager (CGFM) designation from the Association of Government Accountants (AGA). Chris completed the GFOA's Advanced Government Finance Institute in 2013 and served on the GFOA's national Committee on Economic Development and Capital Planning from 2013 - 2015.
Chris and his family represent Farmington's future. Chris is running for State Representative because Farmington and the State of Connecticut deserve better. Connecticut is losing: losing businesses, losing people, and losing hope.
Chris sees a brighter future in Connecticut, a future in which Connecticut leads the nation in economic health, job growth and low taxes, a future in which Farmington thrives as the place to live, work and play in the region.
Chris represents Farmington's future and will restore hope focusing on the following;
Reducing government costs - Chris is prepared to leverage his extensive background in government finance to bring back sanity to the State budget and reduce government debt.
Preventing tax increases - Controlling costs is the first step to controlling taxes but we need representation in Hartford that will always say no to the failed policy of taxing our way out of everything.
Strengthen our community - Too much power is in the hands of the legislature. Chris will fight against the government overreach and corrupt municipal aid distribution that rewards failing town administrations and penalizes well-governed communities such as Farmington.
Chris would love to hear from you! Please feel free to reach out to him with any questions, comments or concerns.